SCHOLARLY ENCYCLOPÉDIE SOURCES
AN CENTRAL LOCATION FOR SELECT SCHOLARSHIP ON THE FRENCH ENCYCLOPÉDIE (1751-1772)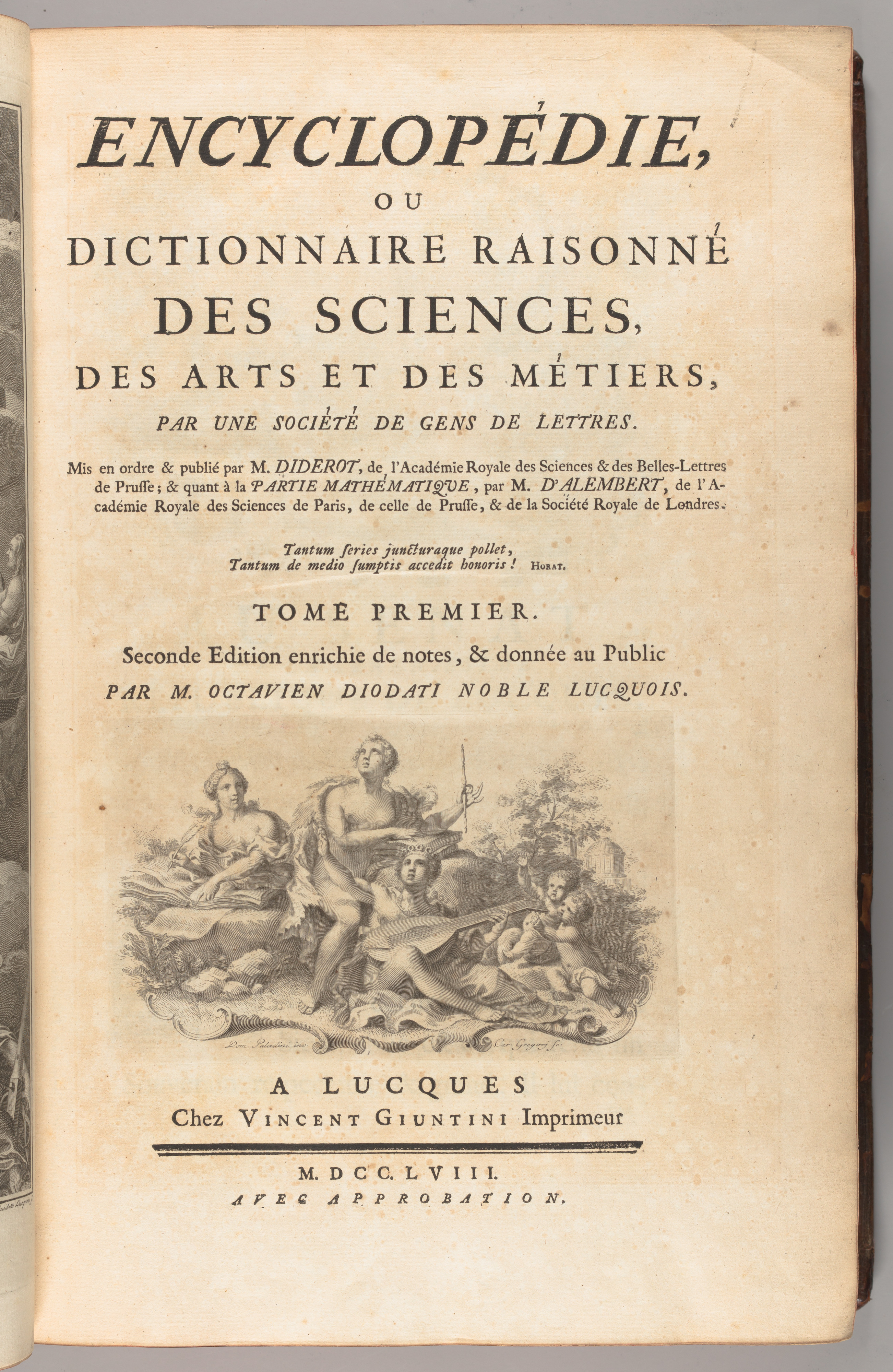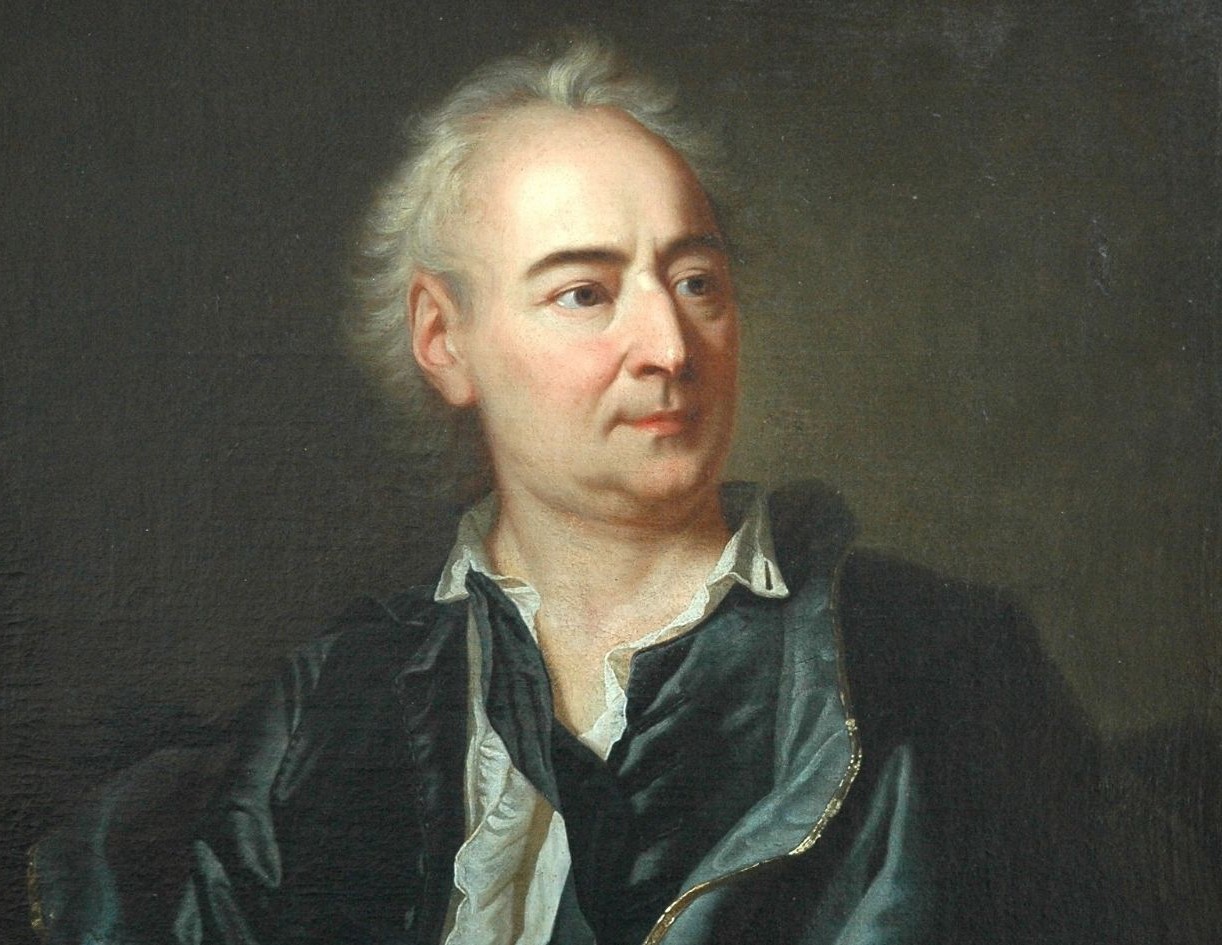 Denis Diderot  (1713-1784): editor, contributor
WANT TO LEARN MORE ABOUT THIS WEBISTE?
WHAT IS THE ENCYCLOPÉDIE?
In a nutshell: An encyclopedia published in France from 1751-1772, the Encyclopédie was revolutionary in its size, scope, mission, and influence. Its editors, Denis Diderot and Jean le Rond D'Alembert, worked tirelessly to produce a work that not only provided useful information on various arts, crafts, and sciences, but also often promoted philosophies that were contrary to those of the Catholic Church and the French monarchy. As a result, the Encyclopédie was supressed and shut down multiple times and always subject to censorship, but was nevertheless completed with 17 volumes of text and 11 volumes of supplementing images.
As such a large work, there are consequently numerous different aspects scholars take to research the Encyclopédie. Of course, one may analyze the content of the articles and compare them to today's thoughts and knowledge but there are so many more points of view. Who read the Encyclopédie? How do its contents relate to the Enlightenment as a whole? What is "encyclopedic discourse" and how did the Encyclopédie relate with its readers while fooling and bypassing the censors? Did it plagiarize other works? These are just four of many questions scholars have attempted to answer over the past century through close reading of the Encyclopédie, studies on contributors, analysis of French contexts in the Enlightenment, and more. Here is where the journey to learn more starts; here the work of Diderot and D'Alembert comes into the spotlight.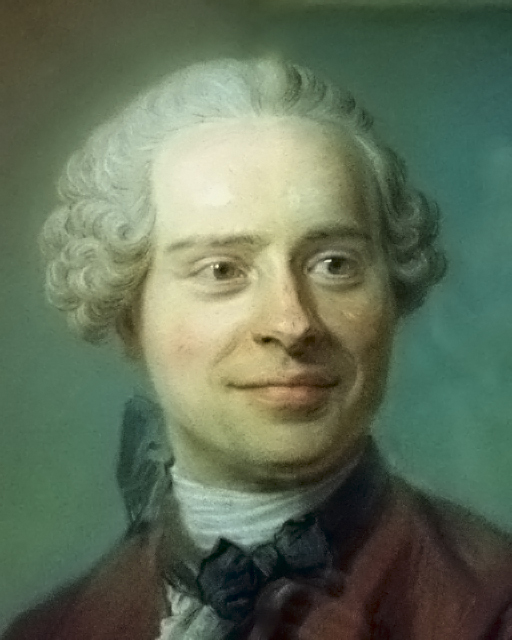 Jean D'Alembert (1717-1783): editor, contributor
INTERESTED IN READING THE ENCYCLOPÉDIE?
The following video is a BBC podcast discussing the Encyclopédie's key moments in history and unique aspects (e.g. specific articles). This is a great summary of what the Encyclopédie was and can serve as an introduction into many of the scholarly sources cited on this website, especially if you are unfamiliar with the work and its context. (42 minutes)